I was sitting on the deck a couple of days ago enjoying a cup of coffee and a cigar while getting my haircut. Yup, my wife cuts my hair and we both get to enjoy the great outdoors. In this modern day of social distancing, we've all modified our lives. Letting my wife cut my hair is just one of the changes in our house.
I find mornings are the best time of day for a haircut on the deck. There's lots of wildlife activity around the lake and there's always a fisherman or two you can shout a morning greeting back and forth. Anyway, while I was getting a trim I got to thinking back on the days when dad cut my hair. We saved that half buck from going to the local barber.
I recall clear as a bell my visit to my aunt's house (dad's sister) at around age 7. My aunt had 5 boys and was an accomplished (?) backyard barber. But now that I think about it, all of the boys had buzz cuts about a 1/2″ long. She gave dad all the fundamentals he'd need to successfully 'groom' me. Well, dad went ahead and spent the $2 for a pair of electric clippers at the local drugstore and home we went.
The reason I remember this is because I was just getting ready to start school and was in need of a trim. Now my hair had gotten a bit out of control over the summer and definitely needed a trim.
I had gotten to be a huge fan of the Last of the Mohicans TV series and Davy Crockett. (That's when I got to watch TV at the neighbors house) Somewhere in there I got the bright idea a Mohawk haircut would really be cool. I already had a coon skin cap so it just made sense! Now dad being the adventuresome spirit that he was, agreed it might be a good 'look'. We proceeded with the project without mom's input. In fact, we didn't say a word to her, we just kinda sprung it on her.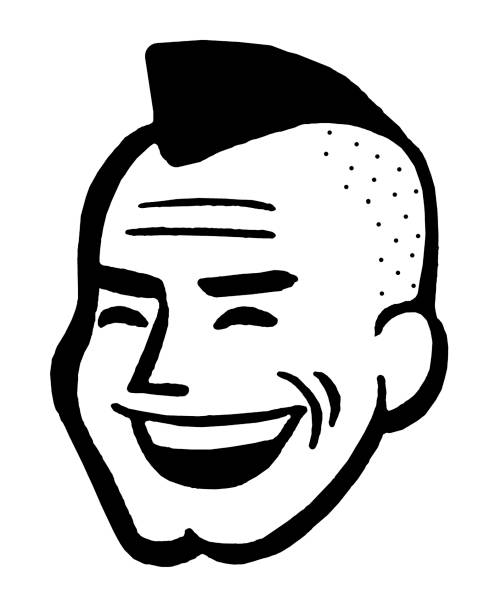 I know it took a while before she really appreciated the new 'me'. It was definitely the cool look in our country school with the other 9 students. Today I look back on it and realize just how far ahead of the curve I was when it came to hair styles. We didn't do any of the crazy purple or green dye jobs, but a statement had been made.
My second real adventure in hair cutting was a number of years later. I can't begin to explain how I really came to be in this situation. It involved my soon to be wife, the neighbor lady and a bottle of inexpensive bourbon. There was no doubt I was in need of a haircut but the time and place was definitely off. By the end of the evening I had a new 'do' and it was NOT a professional job. Just seemed like a good idea at the time. But as the saying goes, the difference between a good haircut and a bad one is about two weeks. It was a long and occasionally embarrassing two weeks but nobody ever said whiskey made you smarter or improves your skill set. It just seems like it at the moment.
So on reflection, I've definitely come a long way as far as hair styles go. I've settled into a more…civilized look? Admittedly, there's not much to work with anymore. In fact, the middle of the field is pretty barren.
To my wife's credit, she does a good job….and I'm not a particularly finicky customer. In fact, she's way more concerned about how things turn out than I am. After all, I don't have to look at it! The best thing is that 1/2 hour of calm just sitting, looking out over the lake.